Valerian extract with mint #100 tab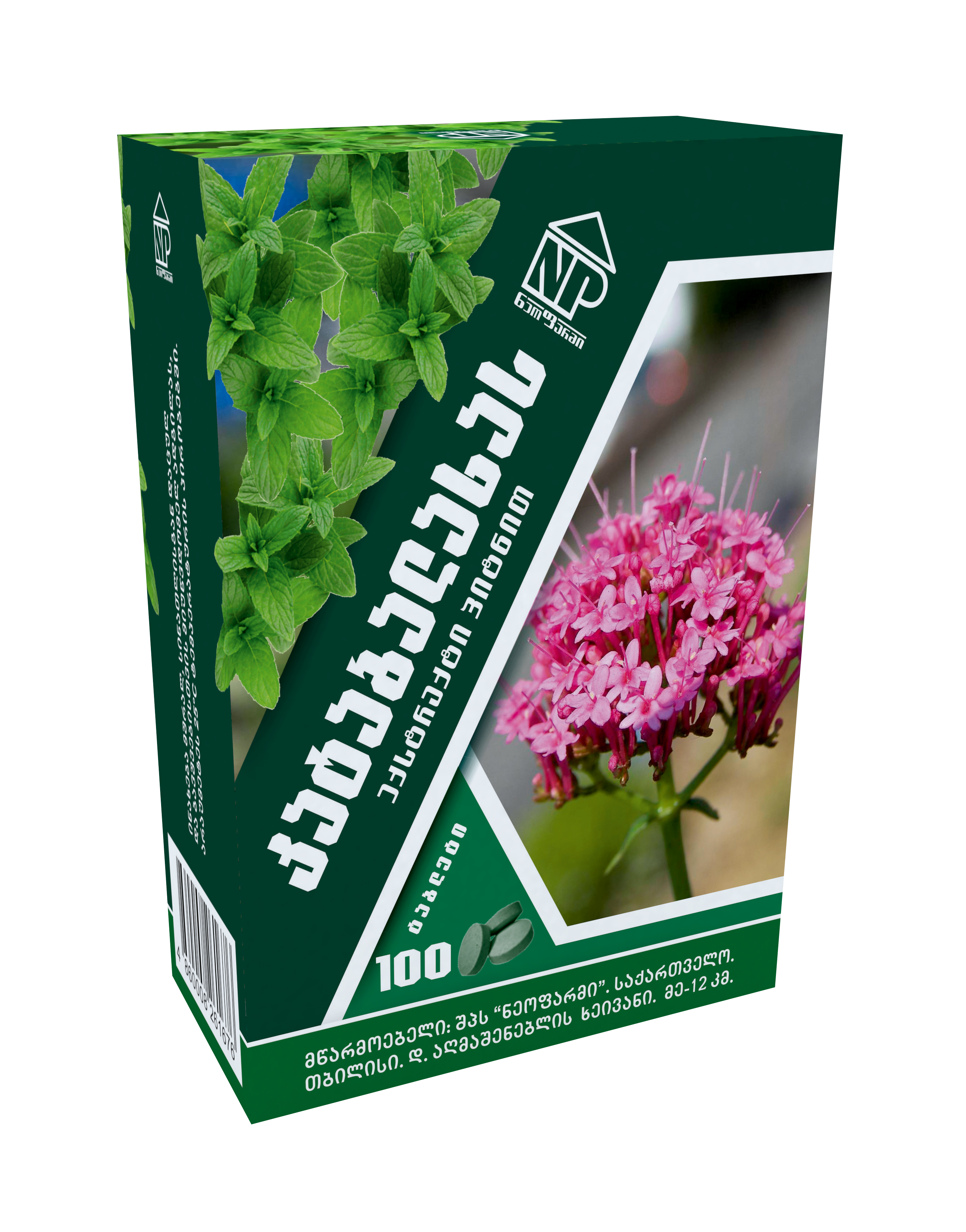 Valerian extract with mint
Drug form: Tablets.
Composition of one tablet: Thick extract of valerian - 0,02g, Mint oil - 0.00025.
Aiding substances: Magnesium carbonate, starch, glucosa, calcium stearate, talc, pigments.
Pharmacological operation: Preparation contains valerian and isovalerian acids, borneol, myrtenol, alkaloids (valerin, chatinine), sedative materials – valepotriats, mint essential oils.
Based on the preparation's composition ,,Valerian extract with mint" reduces excitability of central nervous system and has sedative, choloretic action, relieves smooth muscle spasm, intensifies secretive activity of gastro-intestinal tract, reduces heart rhythm and expansions coronal vessels, strengthens operation of sleeping pills.
Pharmacological effect of the preparation is evinced after systematic and log-term treatment course.
Indication: Nervous excitability, insomnia, cardiovascular and digestion system functional disorder.
Contra-indication: Additional sensitivity toward the components of the preparation.
Side effects: In case of additional sensitivity toward the components of the preparation allergic reaction may occur.
Application and dosage rule:
Preparation is taken perorally: 1-2 tablets 3-4 times a day while having a meal.
Pregnancy and lactation period: Preparation may be used during pregnancy and lactation period with the doctor's prescription.
Interaction with other preparations: It is possible to take the preparation with other sedative means, it reinforces action of sleeping and central nervous system suppressant means.
Overdosage: Cases of overdose aren't recorded. Application of the preparation in high doses may cause weakness, weakening, derogation ability of work, sleepness.
Influence on ability of driving cars and mechanisms: After application the preparation caution is required while driving car and other mechanisms, because it can influence on the capability concentration of attention and ability of rapid response.
Packing: 20 tablets on blister; 2 ог 5 blisters in a cardboard box.
Shelf life: 2 years.
In case of visual defects and expiry of validity date, the preparation can not be used!
Storage conditions: Store in a dry, protected from light place at not more than 25°C temperature. Keep away from children.
Order of issue: Pharmaceutical product group III, issued without doctor's prescription.